Social Phobia: Nomophobia. What is it?
Can I become addicted to my cell phone? Today, almost everyone has a mobile. Still more connected to social networks, a world without mobile phones is difficult to imagine, so this little device has invaded our lives. This singular term, NOMOPHOBIA, contraction of "no mobile phobia" means excessive fear of being separated from mobile. A disease denounced during the international day without a mobile phone, which was held on 6, 7 and 8 February.
"At first glance, one would tend to minimize the excessive use of the telephone and to invoke a youthful fad," says Dr. James A.Roberts, "but a growing body of research evidence to support the idea of addiction phones laptops and other similar behavior. "
Never without mobile
A study by IFOP, "the French and the dependence on mobile" published in early February, 78% of under 25 (against 42% of French) see themselves as "dependents" of their mobile. 57% of under 25 (against 27% of French) need to consult their mobile at least once an hour. Finally, 25% of them are "angry", 18% "panic" and 13% "stressed" at the idea of losing their mobile. In the UK, the proportion of nomophobia youth aged 18-24 reached 76%.
Another English study revealed in February that 66% of respondents feel lost without their cell phone. This excessive fear of being separated from the mobile phone has a name. It is called the NOMOPHOBIA.
If teens are more attached to their laptops, some adults as executives struggle to do without it too. Similarly, certain categories are distinguished as Parisians (48% against 39% provincial), women (48% against 38% for men), and smart phone owners (58% against 26% among those with a classic laptop).
"Wireless security blanket"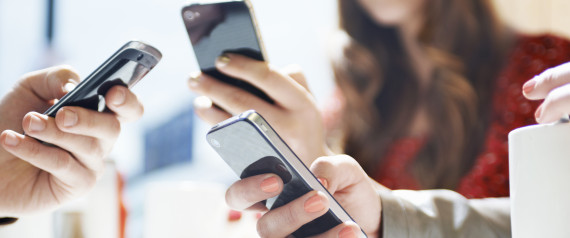 Michael Stora, psychologist and founder of the Observatory digital worlds humanities speaks of "wireless security blanket." Mobile phone, an addiction psychologist as compared to a drug:
"We talk of addiction when there is a breakdown of actual social ties. That is to say when someone flees reality. This is the case when one spends more time communicating with strangers on the Internet than his wife, children, friends. This is what is called narcissistic fragility of society. "
Stora Michael continues "the phone becomes an emotional prosthesis. I call that a wireless security blanket. The mission of the blanket is to address the shortage when the child is separated from his parents and calm anxiety. With the phone, it's the same. "
In France, a unit in Lyon is even specialized in this disease, stress treatment center and anxiety. So that the laptop does not take power, psychologists from the center rely on behavioral exercises to gradually pull away and break free from their mobile device.
Without portable, it's like being cut off from the world
A phenomenon has grown with the advent of smart phones and unlimited plans. Hyper connected, users have the "reflex Google" explains Damien Douani, expert in new technologies FaDa Social Agency reported. "The Google reflex is transposed to mobile: I need information, and I found all the answers, is the ease incarnate."
Besides allowing to communicate at any time of day or night, the Smartphone also allows you to listen to music, take pictures, videos, immediately posted on social networks, access the internet, know the good restaurants close to home or hotel reservations. There are more unexpected, the laptop is used to reassure, to check everything, to take control over environment.
"A status symbol"
According to Professor James A.Roberts at the initiative of this study, cell phones "are not only a consumer tool, they are also a symbol of social status. They also help to erode our personal relationships,". If Professor Roberts is radical, it is because of the results of the experiment he conducted.
But how is it achieved these results? The work was based on a questionnaire sent to 191 business students. The questions were designed to assess their levels of impulsivity and materialism, and their level of dependence on the use of mobile phones and instant messaging (SMS). As the level of impulsiveness and materialism was, the higher the level of addiction was also observed a correlation among shopaholics.